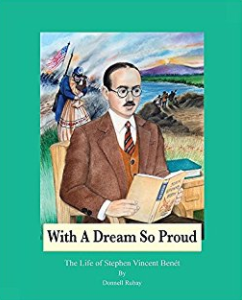 With a Dream So Proud: The Life of Stephen Vincent Benet
Paperback – July 29, 2016
by Donnell Rubay
This young adult book portrays the Life of writer and poet, Stephen Vincent Benet. He lived from 1888 to 1943. During that time, he was well known especially for John Brown's Body and The Devil and Daniel Webster.
He lived as a young child in Benicia, California, where his father was a military leader. The author lives in Benicia and has captured his time in that town and the home where the Benet family lived in the beginning of the story. His education, family, and his frail health, as well as his financial struggles throughout his life are all part of the story.
A very patriotic person, Benet was unable to serve in the military because of his poor eyesight, he tried by memorizing the eye chart, but was caught and dismissed. In World War II, he wrote various articles for the war effort and was unwilling to take payment. When he did win a Pultizer Prize, it was in 1929. He invested it in the stock market, shortly before the crash.
This carefully researched book recaptures the life and spirit of Benet, who is relatively unknown at this time.
The Long Blue Room
Paperback - Jan 31, 2014
by Joan Gelfand
"The Long Blue Room, is a splendid powerful collection of poems. Gelfand invites us to see things that we usually overlook... Her mature poetry inspires chuckles (the Parisian returning home to kiss his wife after having just enjoyed a cassoulet and a crisp Sancerre) and will resonate with contemplative souls in her poetic Sangha. After reading William Saroyan years ago, I wanted to meet him, shake his hand and drink a beer with him. I feel the same way about Joan Gelfand." Joel Fallon, Poet Laureate of Benicia, CA (Emeritus)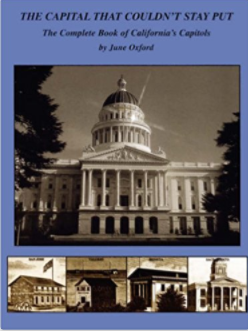 The Capital That Couldn't Stay Put, The Complete Book of California's Capitols Paperback – Original copyright 1983
by June Oxford
The author, June Oxford, received the Award of Merit from the Conference of California Historical Societies for "The Capital That Couldn't Stay Put, The Complete Book of California's Capitols." The award states that this book, "...with a rich vein of newly discovered and rediscovered historical gems is written with verve, insight and narrative skill. This tome, with 68 rare illustrations covers the period from the Constitutional Convention through details of the monumental restoration of the present capitol building in Sacramento." The background information includes such tidbits as the report of Governor-Elect Leland Stanford and his inaugural party who were rowed to the capitol on January 10th, 1862. The city was in the throes of the worst flood in its flood-prone history.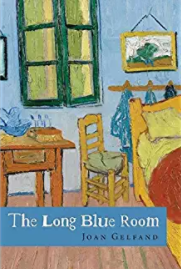 Benicia First Tuesday Poets Anthologies