Writers-helping-writers Salon meets the third Monday of each month from 7 to 9 PM at HQ Gallery, 333 First Street in Benicia
To attend please RSVP to lois@requist.com
Since September, writers have been meeting, talking about their needs, and reading pieces they've written for comments and critique. While some of this writing has been in response to prompts, others have brought something they are currently working on.
Publishing is such a large issue! We're attacking it in bits and pieces. Three people with considerable experience have shared what has happened to them in the process of being published. One woman who had her book published through a company she paid to publish it, brought the book and advised us not to use that company. The group will likely close once we have 6-8 regular members. Another group may start. The cost is $10 per session for nonmembers, or with a $40 annual membership, the sessions are free.
The Memoir Writing Group
has been meeting for over a year.
The group reads and offers suggestions and criticisms of each other's work. Meets the first and third Fridays of each month from 10 am to noon. Membership is limited. To inquire about attending please write to to lois@requist.com
Benicia First Tuesday Poets' Group
Where: Benicia Public Library 150 East L. St.
The meeting is held in the Dona Benicia Room.
When: The first Tuesday of every month, except there is no meeting in July.
Time: 6:45-8:45 pm. The meeting is facilitated by the current poet laureate (Tom Stanton). People are invited to share their poetry, or just come and listen. This is free, and open to the public.
Poetry Inside Out
Where: Bookshop Benicia, 636 1st St, Benicia
When: The first Sunday of every month, unless the Sunday falls on a holiday.

Time: 5-7pm

This series is hosted by Johanna Ely. Every month, there is a featured poet, followed by an open mic.
Visitors since May 27, 2018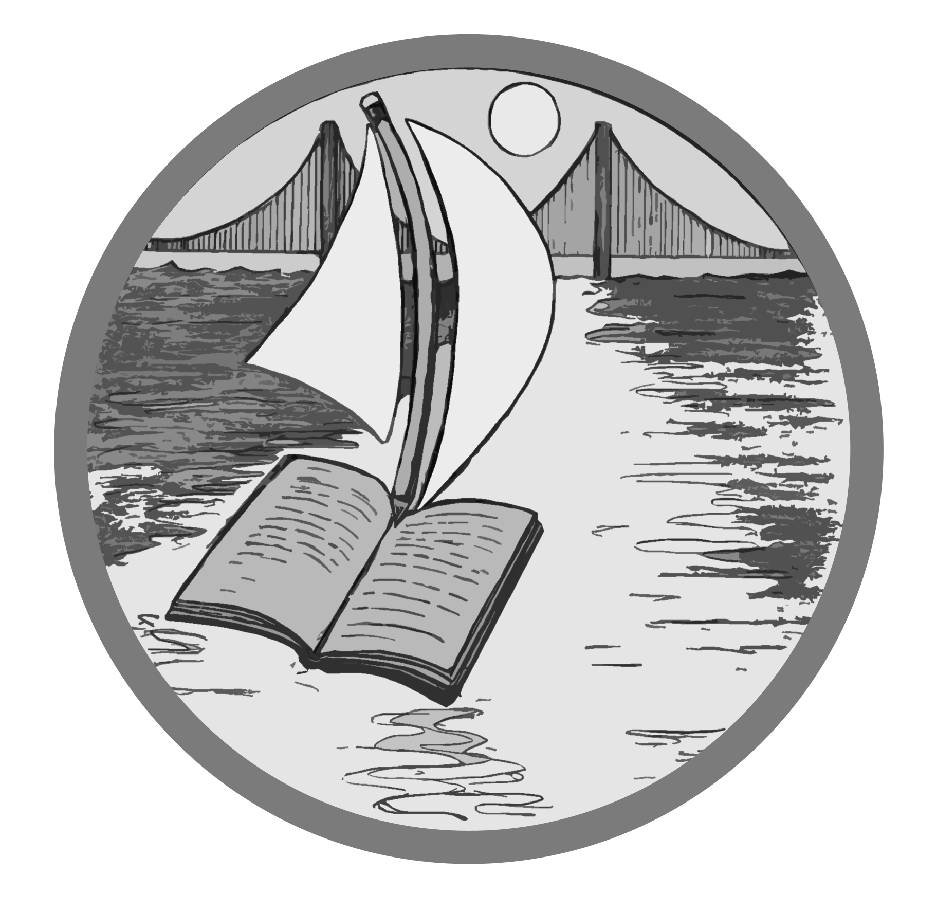 "The Storytellers" on OZCAT Radio

Talented area writers read their work on "The Storytellers," a regular segment of "Artbeat," hosted by Benicia's own fabulous DJ Lala. Air time is 10:00 a.m., the third Thursday of each month on OZCAT Community Radio (KZCT 89.5 FM, Vallejo and streams live at http://ozcatradio.com/ozcat.pls.
Our Storytellers read original fiction, memoir, personal essays and other prose the third Thursday of each month.
If you would like to read your work on "The Storytellers" please go to www.californiastorytellers.com or email californiastorytellers@gmail.com for more information. Because everyone loves a good story!
Tune in. Get your game ears on! And write something wonderful to read on the radio!!

Benicia Literary Arts announces an open call for submissions for its premier prose anthology, Carquinez Review.

Carquinez Review is dedicated to prose works, including short story, flash fiction, memoir, and essay. Here's a chance for our members and friends of literature to contribute your best work to our Anthology, dedicated to prose writing.
We're looking for work that makes us think and feel. No matter what the genre, we value focus and clarity of vision, deep thinking, good writing, and a sense of orientation in time and place. New as well as established writers are welcome.
Carquinez Review's open call begins October 1 and ends November 30. Submissions emailed after November 30 will not be read. There is a $3.00 submission fee.
Click on the Submissions link for more information and details about how to submit.
We look forward to reading your work!
THE BOOK OF JOEL
IS AWARDED THE GOLD!
The Book of Joel, published by Benicia Literary Arts, recently received the Artists Embassy International gold seal, their highest literary award! The gold seal was awarded on September, 28th, during the Dancing Poetry Contest Celebration, an annual event held at the San Francisco Legion of Honor Museum. Don Peery, Benicia's fifth poet laureate, who compiled the poems of Joel Fallon, Benicia's first poet laureate, was there to receive the honor.
The book was a labor of love, and a group effort. Don Peery did the design and layout, and Editor in Chief Mary Eichbauer and Don worked together on the editing. Sherry Sheehan was the proof reader, and the cover was designed by Tom Stanton and Don.
Many thanks to Artists Embassy International for honoring The Book of Joel. We can't wait to put their gold seal on copies of the book!
To purchase the book, go to Bookshop Benicia or Amazon . The price is $14.95.