Writers-helping-writers Salon meets the third Monday of each month via Zoom for the foreseeable future from 7 to 9 PM.
To attend please RSVP to lois@requist.com
Since September, writers have been meeting, talking about their needs, and reading pieces they've written for comments and critique. While some of this writing has been in response to prompts, others have brought something they are currently working on.
Publishing is such a large issue! We're attacking it in bits and pieces. Three people with considerable experience have shared what has happened to them in the process of being published. One woman who had her book published through a company she paid to publish it, brought the book and advised us not to use that company.
BLA sponsors two Memoir Writing Groups that each meet twice a month. BLA membership is required to attend. To inquire about joining, please email lois@requist.com
Benicia Literary Arts is now part of Amazon's Smile charities donation program.
Shop at smile.amazon.com and use this link to direct your donation Benicia Literary Arts.Amazon will donate to us 0.5% of your eligible purchases with no fees or extra cost. Choose Benica Literary Arts as your charity.
Benicia First Tuesday Poets' Group

Who: Anyone who writes, reads, or is even a little intrigued by poetry.
What: Read your poetry for a supportive community; listen to others; take part in conversation.
(The first and third choices are optional.)
When: 7 p.m. on the first Tuesday of every month from September through June


For more information see:
Our Benicia Literary Arts logo was drawn by Mary Shaw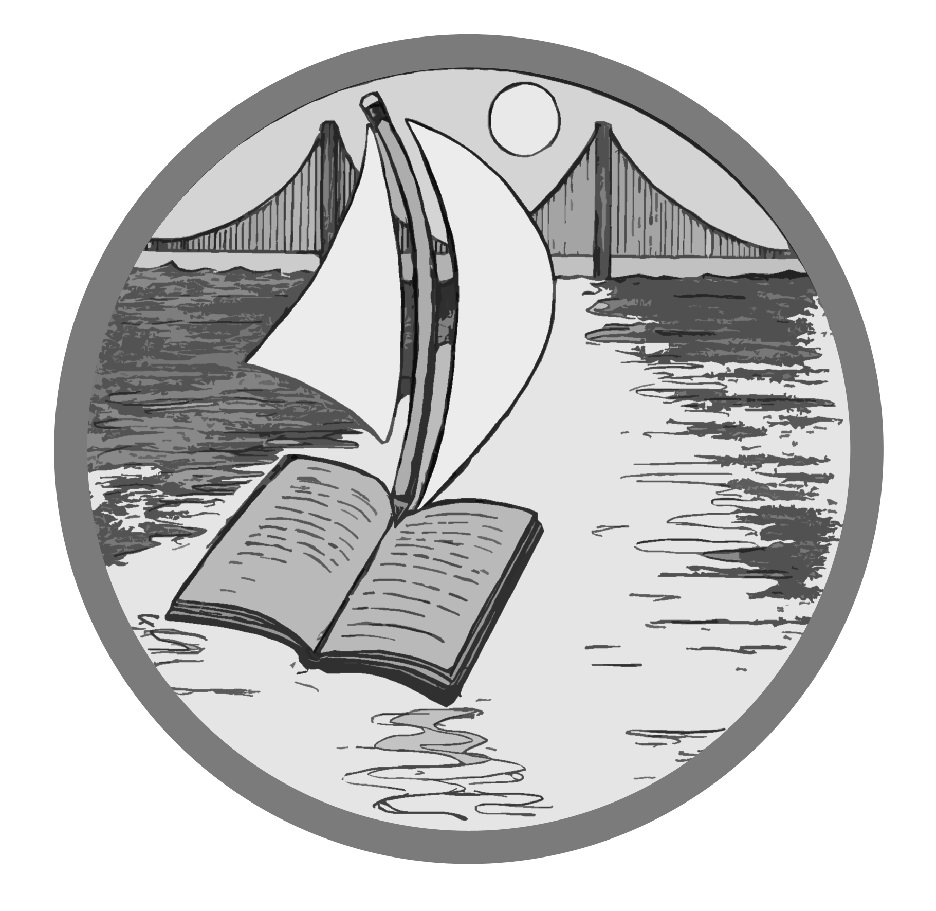 An Invitation to Join the Ina Coolbrith Circle

"In 1919, poet/librarian/teacher Ina Coolbrith began meeting with kindred literary spirits at her home in San Francisco. "I want," she said, "the Circle to live and be ever widening... to perpetually keep the history and literature…of California alive...."
Today, about 200 members of the Ina Coolbrith Circle continue to pursue her mission to nurture the poetry and history, past and present, of the Golden State. Our members include poets, writers, historians, artists and readers with a particular interest in books by and about Californians."
An Ina Coolbrith Circle membership includes poetry and presentations by distinguished guest speakers, monthly meetings followed by an open mic, publication in the Ina Coolbrith bi-annual anthology, and two annual poetry contests.

Currently, all meetings and events are on zoom.
For more information, go to http://www.coolpoetry.org