Writers-helping-writers Salon meets the third Monday of each month via Zoom for the foreseeable future from 7 to 9 PM.
To attend please RSVP to lois@requist.com
Since September, writers have been meeting, talking about their needs, and reading pieces they've written for comments and critique. While some of this writing has been in response to prompts, others have brought something they are currently working on.
Publishing is such a large issue! We're attacking it in bits and pieces. Three people with considerable experience have shared what has happened to them in the process of being published. One woman who had her book published through a company she paid to publish it, brought the book and advised us not to use that company.
BLA sponsors two Memoir Writing Groups that each meet twice a month. BLA membership is required to attend. To inquire about joining, please email lois@requist.com
"The Storytellers" on OZCAT Radio

Talented area writers read their work on "The Storytellers," a regular segment of "Artbeat," hosted by Benicia's own fabulous DJ Lala. Air time is 10:00 a.m., the third Thursday of each month on OZCAT Community Radio (KZCT 89.5 FM, Vallejo and streams live at http://ozcatradio.com/ozcat.pls.
Our Storytellers read original fiction, memoir, personal essays and other prose the third Thursday of each month.
If you would like to read your work on "The Storytellers" please go to www.californiastorytellers.com or email californiastorytellers@gmail.com for more information. Because everyone loves a good story!
Tune in. Get your game ears on! And write something wonderful to read on the radio!!
Benicia Literary Arts is now part of Amazon's Smile charities donation program.
Shop at smile.amazon.com and use this link to direct your donation Benicia Literary Arts.
Amazon will donate to us 0.5% of your eligible purchases with no fees or extra cost. Choose Benica Literary Arts as your charity.
Benicia First Tuesday Poets' Group

Who: Anyone who writes, reads, or is even a little intrigued by poetry.
What: Read your poetry for a supportive community; listen to others; take part in conversation.
(The first and third choices are optional.)
When: 7 p.m. on the first Tuesday of every month from September through June


For more information see:
This column of poetry and short prose is published three times weekly in the Benicia Herald and is posted at Going The Distance.
Due to space limitations, prose pieces of fewer than 350 words, or poems of fewer than 30 lines, with a maxiumum of 30 characters per line work best.
Send your writing to msgast45@gmail.com

. . . yearning to breathe free . . .
Our Benicia Literary Arts logo was drawn by Mary Shaw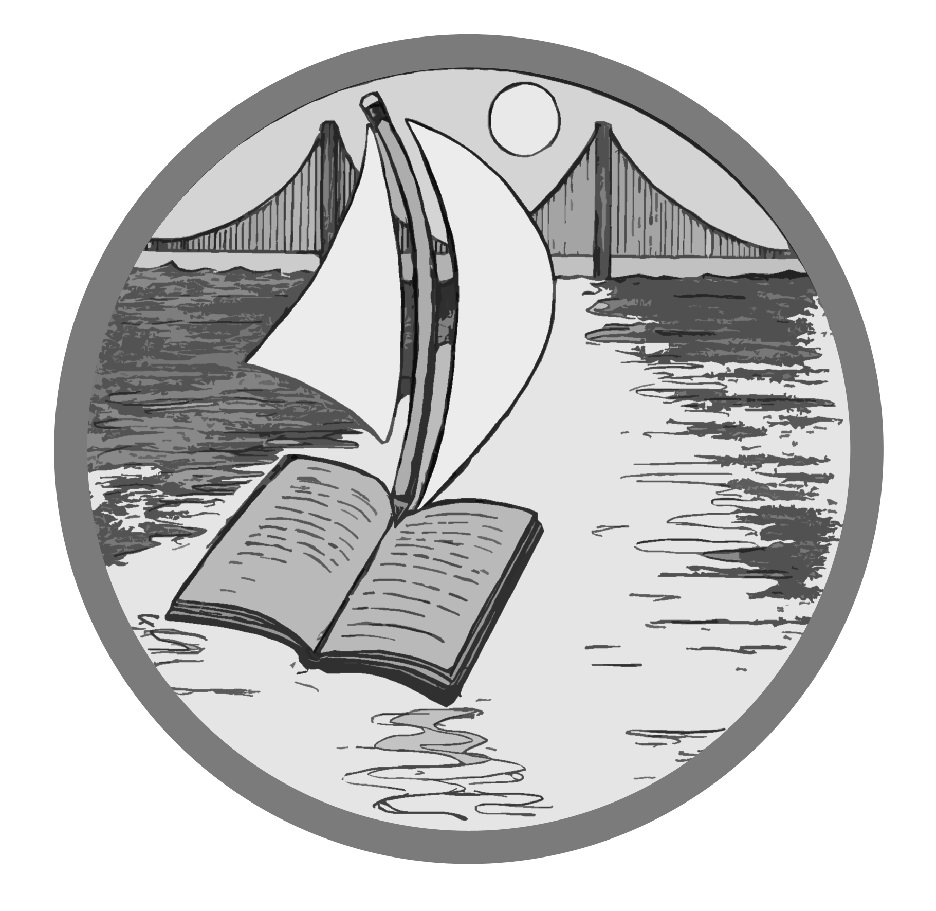 We are on Benicia Marketplace!