Writers-helping-writers Salon meets the third Monday of each month from 7 to 9 PM at HQ Gallery, 333 First Street in Benicia
To attend please RSVP to lois@requist.com
Since September, writers have been meeting, talking about their needs, and reading pieces they've written for comments and critique. While some of this writing has been in response to prompts, others have brought something they are currently working on.
Publishing is such a large issue! We're attacking it in bits and pieces. Three people with considerable experience have shared what has happened to them in the process of being published. One woman who had her book published through a company she paid to publish it, brought the book and advised us not to use that company. The group will likely close once we have 6-8 regular members. Another group may start. The cost is $10 per session for nonmembers, or with a $40 annual membership, the sessions are free.
The Memoir Writing Group
has been meeting for over a year.
The group reads and offers suggestions and criticisms of each other's work. Meets the first and third Fridays of each month from 10 am to noon. Membership is limited. To inquire about attending please write to to lois@requist.com
Benicia First Tuesday Poets' Group
Where: Benicia Public Library 150 East L. St.
The meeting is held in the Dona Benicia Room.
When: The first Tuesday of every month, except there is no meeting in July.
Time: 6:45-8:45 pm. The meeting is facilitated by the current poet laureate (Tom Stanton). People are invited to share their poetry, or just come and listen. This is free, and open to the public.
Poetry Inside Out
Where: Bookshop Benicia, 636 1st St, Benicia
When: The first Sunday of every month, unless the Sunday falls on a holiday.

Time: 5-7pm

This series is hosted by Johanna Ely. Every month, there is a featured poet, followed by an open mic.
Visitors since May 27, 2018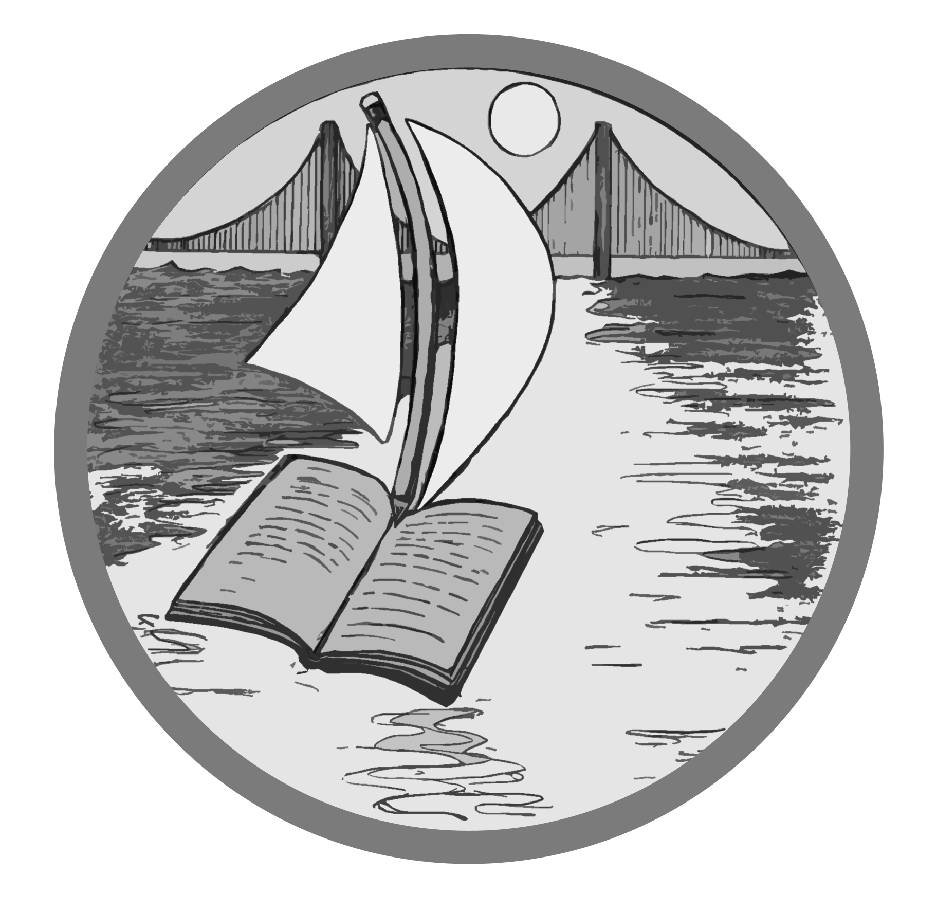 "The Storytellers" on OZCAT Radio

Talented area writers read their work on "The Storytellers," a regular segment of "Artbeat," hosted by Benicia's own fabulous DJ Lala. Air time is 10:00 a.m., the third Thursday of each month on OZCAT Community Radio (KZCT 89.5 FM, Vallejo and streams live at http://ozcatradio.com/ozcat.pls.
Our Storytellers read original fiction, memoir, personal essays and other prose the third Thursday of each month.
If you would like to read your work on "The Storytellers" please go to www.californiastorytellers.com or email californiastorytellers@gmail.com for more information. Because everyone loves a good story!
Tune in. Get your game ears on! And write something wonderful to read on the radio!!

2019 Author Talk Schedule, so far:
Judy Bebelaar and Ron Cabral, And Then They Were Gone - July 18
"Subtitled Teenagers of Peoples Temple from High School to Jonestown, the book introduces 28 Temple teenagers and focuses on the fifteen who attended our small school until their sudden departures to Jonestown in the spring and summer of 1977. Most never returned." - Judy Bebelaar
Click here for more information.
Benicia Literary Arts Author Talks are held at Bookshop Benicia from 7 to 9pm.
Announcing Benicia Literary Arts' (BLA) New President, James White
After leading Benicia Literary Arts, Benicia's local non-profit organization that promotes reading, literacy and writing, through a successful year of growth from 2018-19, outgoing President Johanna Ely is pleased to announce the BLA Board of Directors' approval of her replacement, board member James White.
Johanna's tenure included a number of firsts and successes for BLA, including publication of a large selection of Benicia's First Poet Laureate Joel Fallon's poetry, The Book of Joel. Other successful activities included literary and writing workshops, a six-week author talk series co-hosted by Bookshop Benicia, active participation in the Joel Fallon High School Scholarship program, overseeing the expansion of the BLA website and extending exposure on social media, and continuing BLA's collaboration with local visual artists and writers in a series of ekphrastic events at local art galleries.
Topping off her term, Johanna's leadership efforts secured ongoing grant funding for BLA through 2021 from the City of Benicia in order to continue BLA's mission "to encourage reading and writing in the community by producing events, creating a community of writers and readers, encouraging their development, and publishing works of high quality in all genres."
James (Jim) White was invited to serve on the BLA Board of Directors as a spokesperson for local prose writers and he continues to be an advocate for prose writers through participation in Benicia's writing groups and workshops. During his term as BLA President, he hopes to see BLA publish a book featuring a selection of prose pieces by local authors. An enthusiastic reader himself, he is committed to BLA ongoing support to engage readers in book and author events and to encourage literacy in our community. Jim is a published author and you can review his publications on this website: https://my jotting.com.
Johanna Ely, Benicia's 6th Poet Laureate and a published poet, is looking forward to continuing to participate in BLA's activities as a board member. She is a strong advocate for writing and reading poetry both locally and in the greater Bay Area.